Cloud Services
Excellence in deploying Cloud Solutions requires planning, a detail oriented approach, knowledge of deployment and automation options available from the provider. We have extensive experience in deploying Public Cloud Solutions across providers, and our teams technical skills are certified by all the major Cloud Providers.
Technology based approach : We look at technology solutions for minimizing deployment errors, and building repeatable processes for mass deployment of the solution. Our teams understand different Virtual Machine builds, can create new ones, write scripts to automate deployment and ensure configurations of provisioned systems. We can automate the deployment of hundreds of servers for mass deployments. Your configuration management can also be managed to prevent configuration drifts.
Alignment with ITIL : We employ industry best practices in deploying and managing your Cloud services. Our Service Delivery is aligned to ITIL. This helps us deliver optimized IT management services and results in reliable and highly available Cloud services. ...
Multi-vendor deployments & Multi-vendor partnerships : We partner with several vendors, and offer you multi-vendor deployments. Our deep OEM relationships with these vendors give us access to new technologies and features ahead of the market. Direct training from these providers give us deep insights into their architecture, solutions and security posture. It is this knowledge and expertise that our experienced teams bring to your deployments. Our deployments take advantage of every provider feature, to build optimized solutions for your Cloud – Public, Private or Hybrid.
Building security and best practices into your deployments : We implement security best practices developed by our teams and also those advocated by the technology leaders. These practices are reflected in the security configurations of your deployments. Security considerations and applications are standard operating procedure for our teams.
Deployment experience across multiple Clouds : Whether it is a Private Cloud, Public Cloud or Hybrid Cloud, we have delivered multiple projects of varying sizes and complexity for enterprises and SME customers.
Infrastructure Management Services
We have experience in design, delivery, deployment and support of complex IT infrastructure environments. Team has an extensive portfolio of technical skills .The experience and skills span multiple products, technologies, vendors and platforms. Its depth of technical skills ensures that IT incidents are handled efficiently and effectively and resource augmentation guarantees Service continuity.
Most organizations start their outsourcing with simple Resource augmentation. Utilizing this service gives organizations the guarantee of Service continuity, since the Service Provider's contract typically includes back-up clauses. You are relieved of service discontinuity issues arising out of attrition.
We have a pool of highly skilled resources across all IT infrastructure domains – Desktop, Servers, Network, Storage and Power. The back office processes ensure that every site has a deployable and well-structured resource back-up plan.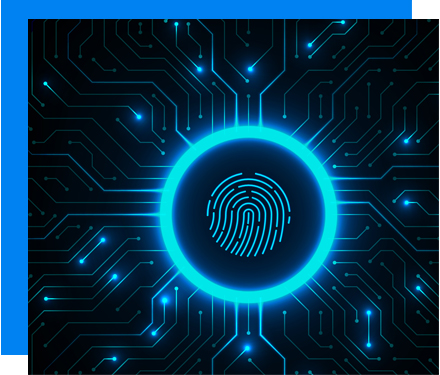 Multi-Vendor Hardware Break fix Services
When the hardware your business relies on fails, you need to know that someone's on-hand ready to resolve the issue quickly so you can be up and running again in no time. Our extensive network of highly qualified engineers and industry-leading breakfix expertise offers straightforward hardware replacement and repair, emergency support in the event of a failure, and impressive guaranteed fix times. This ensures your business-critical hardware is working again in the shortest time possible, with minimal disruption to your business. This support is offered across countless vendors – enabling you to enjoy a single point of contact should you need help.
Around the Clock support hardware failure won't respect your business hours and can occur at any time. That's why we're always at the end of a phone, day or night, from our UK-based 24x7x365 Service Centre. Our ITIL-certified technical and operational support teams provide you with the best level of care possible and use integrated tools that enhance our fix times. Our UK-wide engineering presence and local distribution hubs also ensure we're never too far away, so you're not left waiting on a fix in the event of an emergency but benefit from timely responsiveness. ...
Smart services every incident can be logged via the phone, web, or email. What's more, using sophisticated systems that track both people and parts, we make sure the right people get to you first and are ready to implement a fix. The status of your incident is then tracked in real-time to a successful conclusion.
The benefits of Breakfix maintenance services promise welcomed benefits to your business. Highly cost-effective, we can reduce your maintenance spend by up to 10%, and can show a whopping 20% reduction compared to vendor warranties. Likewise, the sheer breadth and depth of the expertise available through our Services Ecosystem grants you access to the right people, whenever you need them, all through a single partner. Most importantly, you no longer need to worry about when your hardware will get fixed – our guaranteed SLAs see your faults are dealt with swiftly so you can keep working rather than worrying.
Facility Management & Outsourcing Services
People, processes, and software to offer state-of-the-art facility management services that ensure that your IT setup is working at its best performance all the time. Our comprehensive services not only include offsite facility management and onsite facility management services, but also a combination of them to ensure quick access for our clients to our skilled talent. onsite team and offsite team work in close coordination to monitor, track, and improve the performance of your IT infrastructure 24X7.
Strategic Facilities Management services are uniquely tailored for businesses with strategic IT infrastructure, wherein the availability and uptime of the IT facility are critical for business continuity or service delivery to their customers. Naturally, we are the leading choice for data centers, online businesses, R&D centers, and businesses that rely heavily on technology-enabled internal.
The stakes are high, and our mandate is even higher. Therefore, we integrate ourselves into our client's facilities and work as an extension of their organization to become a single point of accountability for their facility management needs.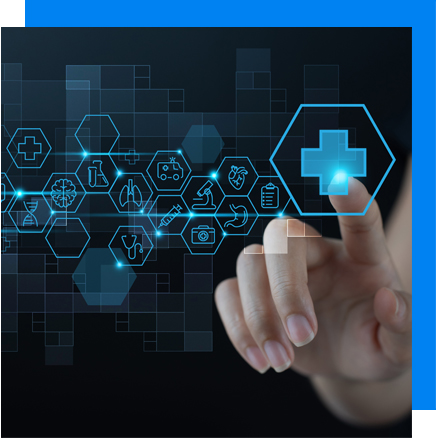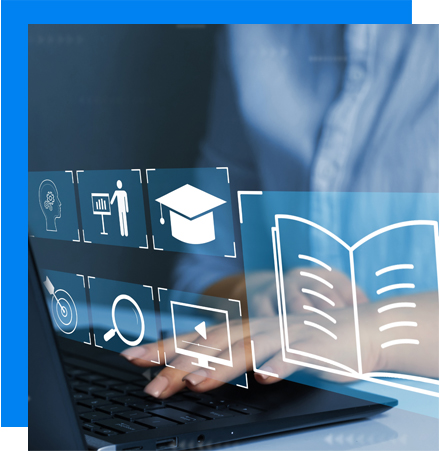 Consulting Services
Simplifeied IT strategy will gather your business IT requirements, design IT strategies, and execute them efficiently and effectively in line with your business objectives. Our end-to-end information technology consulting services enable businesses to embark on digital transformation initiatives, capitalize on disruptive technologies and unlock unprecedented efficiencies to achieve a competitive edge over the competition. We make your organization lean, nimble, and responsive to business challenges in your industry.
IT Management & Operations Will keep's the IT infrastructure running for you.Our IT solutions, infrastructure, and talent services offer you the complete package to keep the lights on. Our services include legacy infrastructure support, migration support, modernization support, complete IT hardware and software infrastructure management, testing, and more. With a competent mix of world-class talent and industry-leading expertise, we deploy fail safe measures, redundancies, and dedicated staff to ensure continuity of your IT operations in a hassle-free and affordable manner.
A dedicated offsite team works closely with the in-house specialists to predict, identify, and resolve issues proactively so that there is minimum to no disruption to your business process.
Managed Print Services (MPS)
Managed Print Services (MPS) has evolved during the last few years. Integration of new technologies has expanded the scope of MPS beyond CAPEX to OPEX model service to a full-fledged solution that addresses organizational concerns on manageability, mobility, security and sustainability.
Our team works with organizations to analyze their current printing setup and consider future requirements, then devise an efficient and cost-effective solution to help them improve efficiency, cut down wastage thus minimizing the printing cost. ...
Key Benefits of MPS with us
Manage Business Printing Devices manage all the printers centrally and monitor the usage of devices department-wise and user-wise. This helps in regulating the usage pattern and minimizing wastage of resources
Mobility solutions clubbed with MPS makes life easy for executives on the move to own offices within the country or across the globe
Security multilevel authentication provides physical security for the hard printed matters and built-in security features of the product ensures protection against network intrusion
Optimize the Usage moving away from an individual printer to a community-based printer will help in optimizing the usage of the device and its functionalities
Cost-Effective help organizations minimize the printing wastage and thus save more money, apart from direct saving coming from CAPEX to OPEX model of service
Sustainability minimize wastage of consumables and consumption of papers. Less paper means less number of trees are cut down and less usage consumable means less usage of natural resources